At AutoSlash, we really do endeavor to relay the types of rental car experiences our fellow renters might experience, whether those experiences are positive or negative. The Fee Detective recently made a trip to Fort Lauderdale for a few field tests. In fact, our aims were to create an airport rental car review of the Fort Lauderdale-Hollywood International Airport (available here), measure the double-shuttle shuffle, drive a convertible, test out the Sixt upgrade process, and review Sixt's fees at Fort Lauderdale. Three of these aspects were relevant for a Fee Detective article -- the time (and money) cost of the double shuttle, using Sixt's upgrade process to intentionally reserve a smaller car (and save a few dollars) and reviewing the fees that Sixt has uniquely decided to impose upon many of their rentals.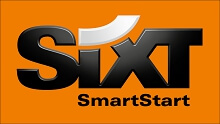 The Fee Detective pays (In Time and Money) for a Double Shuttle
Arrive in Fort Lauderdale's Terminal 1 and you can walk from the terminal to the rental car center. Arrive in Fort Lauderdale's Terminal 2 and a shuttle bus is required to get to the rental car center. One of the factors facing customers arriving in Fort Lauderdale Terminal 2 , 3, or 4 is the dreaded "double-shuttle" with some rental car providers (including Sixt). A double-shuttle is precisely like it sounds -- one shuttle from the airport to a consolidated rental car facility (CONRAC) that's not truly consolidated, then another shuttle from the CONRAC to Sixt's nearest location. These are two different buses, not a single bus with multiple stops.
Frequent AutoSlash users may have received an e-mail from us in the past about moving a rental from off-airport to on-airport, or from a double-shuttle arrangement to a single shuttle. We really do send out notices when a renter can eliminate a shuttle, even when there's no decrease in cost. Why do we care about whether a renter has to take an extra shuttle or not? We realize that time's important for renters. The double-shuttle arrangement exists at a number of airports (our article on SilverCar at Las Vegas McCarran is another example) but is frustrating nonetheless. Ever had a seemingly interminable delay for a rental shuttle? Can you imagine multiplying that timeline by two? I set my reservation for 45 minutes after the arrival of my flight and made a note of the website to track Sixt's Fort Lauderdale shuttle buses in real time.
Time is money, so how does the Sixt double-shuttle fare from Terminal 3? I joined the airport shuttle line at 4:31. The first shuttle bus was already full and the second departed at 4:38, arriving at the CONRAC at 4:46. The Sixt shuttle departed at 4:51 and arrived at the office at 4:59 (13 minutes after getting off the first shuttle). So I paid $11 (plus tax) for the privilege of 28 minutes between the airport terminal and rental car counter. More on that in a bit!
The Fee Detective in a Convertible
FLL is also a great place to rent a convertible year-round, especially when someone else is paying! However, I'm still very cognizant of costs and booked a two-day Intermediate Convertible (Buick Cascada, VW Eos, or equivalent). I also brought a ballcap to avoid blinding fellow drivers; we're all about road safety here at AutoSlash.
The intermediate-size convertible is comparatively rare in rental car fleets -- we often see mini convertibles or standard convertibles but Sixt has a broader line of convertibles than the average rental car company. The intermediate convertible was another experiment with Sixt, as my goal was to drive a larger or more luxurious convertible for a discount price. I had recently matched my National Executive Elite status to Sixt Platinum when signing up for the loyalty program, so I was theoretically entitled to a double-upgrade on "normal" cars in the U.S. subject to availability. A built-in (double)-upgrade is a money-saving tool we can all appreciate but the question remained -- is a convertible considered a "normal" car in Fort Lauderdale?
Upgrades are money saved, so can one save by booking a smaller car? A convertible is considered eligible for upgrades among Sixt Platinum cardholders, at least in Fort Lauderdale. Instead of driving a VW Eos (which itself was a pretty sleek looking car), I was originally assigned a Chevrolet Camaro SS convertible, which I downgraded to a Chevrolet Camaro RS convertible (see that article here).
This is a rental car!
The Fee Detective Paying Fees
Then there are the fees. Some of the fees charged by Sixt make us cringe, even though the total rate (which is the most important part) is still competitive. Sixt seems to derive pleasure from assessing fees and even lists them on their website. Starting with the more "normal" fees:
Customer Facility Charge

The Airport requires that all car rental companies servicing that airport to collect this fee. The money collected is used to pay for new car rental facilities.
Well, Sixt is required to pay the airport a Customer Facility Charge -- all rental car companies with airport-derived operations are required to do so. Note that Sixt has to collect this fee to pay for a new rental car facility even though they don't use the car rental facility at Fort Lauderdale ... That's essentially the airport taunting Sixt consumers, and we recognize the fee for what it is (the airport's money grab).
Then there's the traditional vehicle licensing fee, which AutoSlash founder Jonathan ranks as the least explicable yet common fee.
Vehicle License Fee

This fee is allocated to recover the cost Sixt pays for vehicle registration, licensing and related fees applicable to a rental. This fee varies by location and is subject to federal and local taxes.
Another one of the "everyone else does it" fees, Sixt (like other rental car companies) charges a fee to put license plates on the rental car. It's a routine "cost of doing business" in the rental car industry but also a way for the rental car companies to get a few more dollars in revenue, even (especially) on award rental days.
The State of Florida also throws in a $2 per day "Rental Surcharge" and then there are local taxes. And then Sixt completely mic-drops the competition with a series of fees that make the executives of Spirit Airlines and RyanAir take notice.
Sixt's Tangled Web of Fees
If you book a 1-day rental with Sixt, more than half the total reservation cost might actually be fees made up by Sixt! Why? Sixt took the concept of listing operating expenses as fees (e.g., "Vehicle Licensing Fee") a few steps further than their peers, capitalizing on multiple steps of the rental car administrative process. Rather than following industry norms, Sixt decided to create their own recovery fees.
Recovery Fees

At some locations, Sixt has elected to impose certain 'recovery fees' to recover all or a portion of its expenses related to overhead costs. Some of the Recovery Fees imposed at certain locations include: Hotel Concession Recovery Fee, Shuttle Recovery, Vehicle Upkeep Recovery, Facility Recovery, Counter Processing Recovery, and AVI Recovery Charge.
On Fort Lauderdale rentals, Sixt has "elected to impose" three of these fees to help with their overhead costs -- those for Shuttle Recovery, Vehicle Upkeep Recovery, and Counter Processing Recovery.
Shuttle Recovery Fee - $11.00
Counter Processing Recovery Fee - $5.50
Vehicle Upkeep Recovery - $13.20
All of these fees were included in the guaranteed total of my AutoSlash reservation but the numbers here are simply stunning!
Yes, the process of taking the Sixt shuttle ends up costing you -- $11.00 plus time, to be precise. That fee's the same whether you have a single shuttle (from Terminal 1) or a double shuttle (from Terminal 2, 3, or 4).
Yes, the company charges $5.50 for the staff who process your rental car transaction at the counter. The $5.50 fee is there even for users who update reservations through their MySixt profile. I did spend a lot of time at the counter but that was Sixt's fault for originally assigning a very damaged rental car ...
Yes, there's a charge of $13.20 to maintain the car after return. In my case, the rental car contract for the vehicle I drove was pre-printed with nine different forms of damage* that were pre-existing on the rental car, so we presume the "Vehicle Upkeep" dollars are spent elsewhere.
* Still better than the originally assigned vehicle!
The $29.70 in fees to get me to the rental car, check me out, and check the rental car in exceeded the daily rate ($28.71) of the rental car. Silly? Yes. On a website other than AutoSlash, it allows Sixt to advertise low "base rates" and show up earlier in search results. We've seen a similar example in Austin, where the Dollar/Thrifty franchisee charges a "Fleet Recovery Fee". This is one of the reasons AutoSlash always focuses on the total, guaranteed rate. But where else can one end up with a Camaro RS convertible for $54 a weekday (including all taxes and fees)?
Our Take
Sixt provides a different form of rental car experience for consumers, with a rental car selection that far exceeds those of competitors. In fact, Sixt could be said to be the opposite of Silvercar, which only offers Audi A4s. Renters can really benefit from using Sixt when the cost and convenience factors align. Although the company relies heavily on "recovery fees" to cover operating expenses, those fees are included in the guaranteed rates offered by AutoSlash. Leveraging the ability to get an upgrade (if available) for a Sixt Platinum member, one can reserve a great value car and end up leaving the lot with an exceptional value. Despite earning entry into our fee "Hall of Shame", the company does turn out some very nice total rental rates for cars that range from out-of-the-ordinary to extraordinary. And in the end, all we care about is the best, cheapest rental car imaginable.
Looking for a reservation in Fort Lauderdale (or anywhere else in the world)? Request a quote -- including taxes and made-up rental company fees -- now.
Fees, facility charges, and taxes got you confused and/or down? The Fee Detective can explain. Send your query to feedetective@autoslash.com and we may feature your question in an upcoming post.