Hertz was the only company this year to offer any car rental deals for Cyber Monday. They offered up to 40% off of prepaid rentals through the Hertz brand, and a 25% discount on the Dollar and Thrifty brands which they also own. While up to 40% off sounds like an awesome deal, up to is the operative term here—the actual prices were nothing to write home about.
On the other hand, the 25% off that Dollar and Thrifty offered up was the real deal. As discount brands, Dollar/Thrifty tend to be priced very aggressively to start with. While they do offer coupons that can net you 10-15% off on a regular basis, it is truly rare to find a 25% discount code, so those who got in on the this got quite a good deal.
Budget's marketing department must have been having some sort of inferiority complex over their lack of preparedness for one of the biggest shopping days of the year, because late that morning they tweeted, #CyberMonday is great.. what we have coming is better. T-minus 4 days. Nice way to build up the hype—we figured they must have something really awesome in store for their customers. They even included a strange image of a car driving in the wrong lane on a lonely desert highway stretch: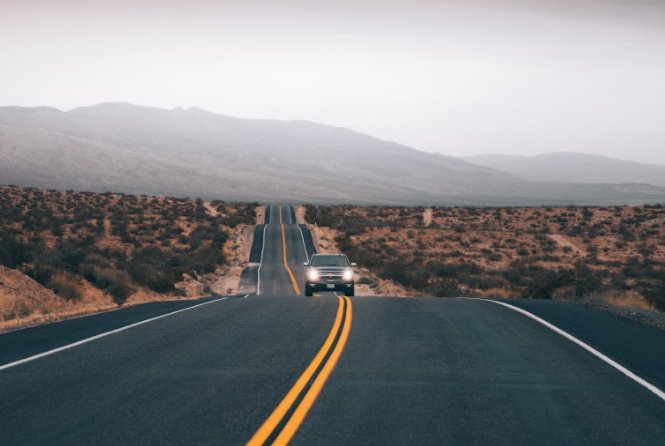 The big day arrived yesterday—Friday. We anxiously checked Budget's Twitter feed in the morning, but there was was no news. The entire afternoon was greeted with radio silence. Finally, at 5:52PM EST Budget tweets the following:
Talk about a total deal. Rent twice. Get $20 for Bed Bath & Beyond. Easy as .. rent, rent, shop! https://t.co/opCopg4dqk pic.twitter.com/MoVuQEf7se

— Budget Car Rental (@Budget) December 1, 2017
Huh? Seriously? This is the big deal they've been touting as the Cyber Monday slayer—$20 off at Bed, Bath and Beyond? You'll excuse us for being more than just a bit underwhelmed.
Sure, a discount of $20 sounds like a good deal on the surface, but it's not so good once you start looking at it.
First, it requires two rentals. That's only a $10 discount per rental—and if you only end up renting once with Budget this winter, you're out of luck.
Second, you have to use a specific BCD (Budget Corporate Discount) code (R787600). Using that code gives you zero discount off of your rental. This is actually a big deal, because there are so many BCD codes out there that will knock significant amounts off your price—even on the cheapest and shortest rentals, you can usually save more than $10 by using a BCD. So you're effectively giving up potentially a hundred bucks or more in order to earn $10 towards a gift certificate. Even if you're not a mathematician, you can tell that's no bueno.
Heck, right on Budget's own Deals page, all you need to do is scroll a little further down to find a BCD code for the children's cancer charity Alex's Lemonade Stand. Use that code and you'll knock 25% off your rental and Budget will donate another 5% towards kids with cancer. As long as your base rental rate is more than $40, you'll save more than $10 and you get to feel good about helping to find a cure for childhood cancer. (Of course, you can always have AutoSlash help you find even lower rates—just click here and we'll search hundreds of discount and coupon codes for free to find the best one.)
About the only thing that we found even more underwhelming than Budget's "Cyber Monday killer" was yesterday's jetBlue All You Can Jet contest. Free flights for a year sounds amazing until you realize you're going to be out thousands of dollars in income tax on the "approximate retail value" of $20,000 on your winnings, and the flights aren't even actually free (you're still responsible for the not-insignificant taxes and fees on each ticket you book).
Avoid disappointing discounts and let AutoSlash help you find the best deal on your rental car. Click here for a free quote. Already have a reservation? Click here and we'll alert you when a better price is available.